Focus on surfing and living the LOCO State of Mind.
We'll take care of the rest.
LOCO Wetsuits was born as a brand made for surfers, by surfers. Though we realized quickly that surfers are not the only people who
capture the LOCO State of Mind- the feeling of challenging the status quo, and doing what makes you feel alive.
Surfing is a very personal experience for me and for many others. The feeling you get when you're in the wave, on the waves, and being tossed around by mother ocean is like no other. You experience humility and gratitude, all while you're forced to face the unknown with open arms. Being able to create something that gets other people in the surf community so excited about LOCO is a very special feeling. What makes it more special is that every other surfer that I've spoken to experiences the same problems when surfing.
With everyone I speak to, I notice the look in their eyes when they see LOCO wetsuits, and it is the spark I didn't know I needed to keep going. I think every dedicated surfer believes in what we call a "LOCO State of Mind". It means you're a wild dreamer, a wave chaser, and love feeling alive. Even if some say you're being LOCO.
LOCO Wetsuits was born a wetsuit company, but as I continue to build LOCO's future, I want it to be recognized as a community and lifestyle brand. Surfing is such a small community, but has grown so much over the years, becoming extremely commercialized.
But what about the underrepresented surfers? What brand can surfers turn to that wants to highlight their perspective of the #LOCOStateOfMind?
We are LOCO. We are YOU.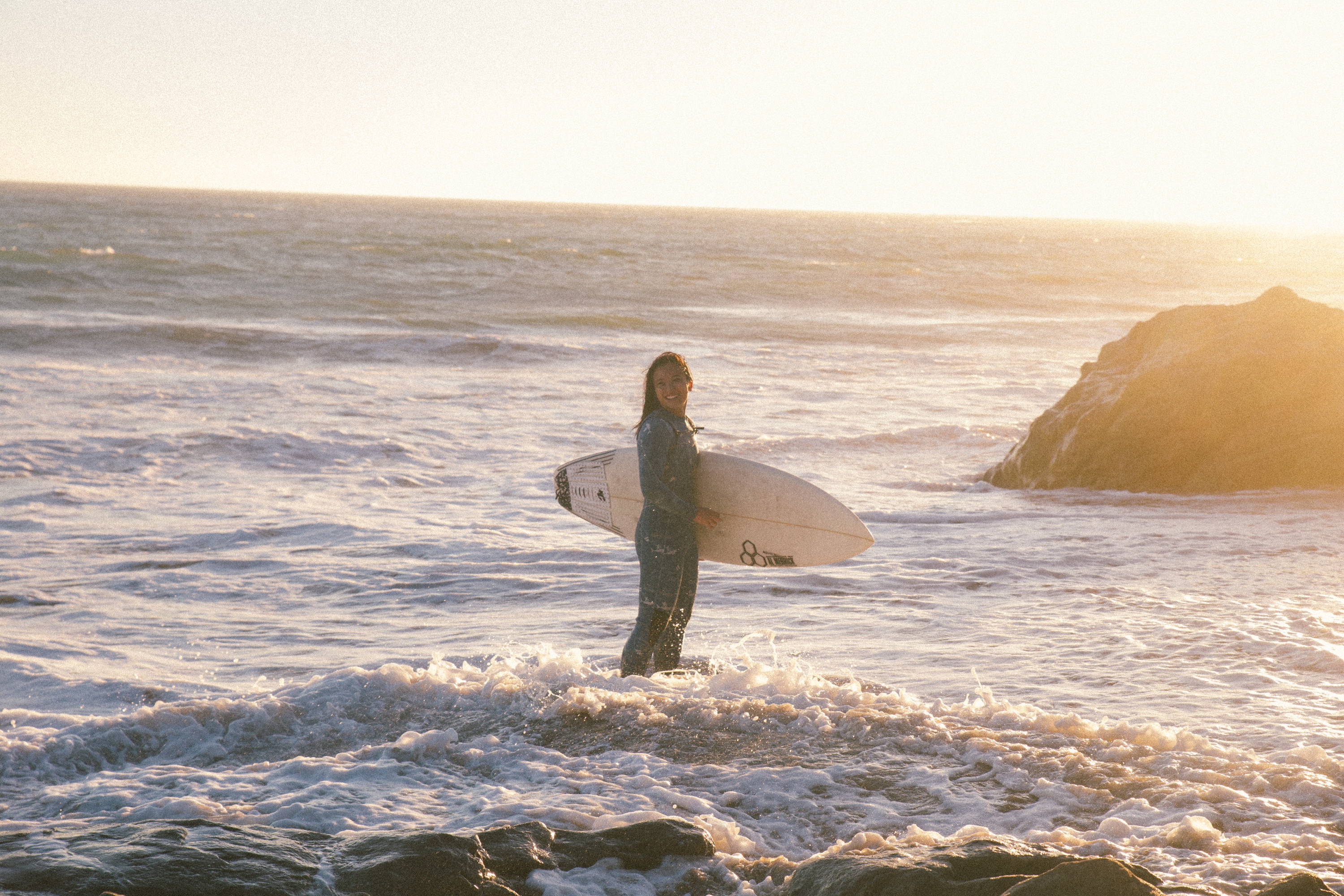 At LOCO, our main focus is to provide quality and consciousness to create a sustainable option for wetsuits.
Here's what Yamamoto neoprene has to offer.
Made from Limestone and canola oil, Yamamoto is one of the most sustainable neoprene alternatives on the market. Traditional neoprene is manufactured with Petrolium oil, which does not make a wetsuit recyclable at the end of its lifetime, unlike Yamamoto.
Flexibility like no other.
One of the best features about Yamamoto is how stretchy the material is, allowing you to maximize your performance.
Say goodbye to struggling getting into wetsuits, or feeling the restriction when paddling.
2 words. Silky smooth.
Yamamoto will feel like butter against your skin compared to traditional neoprene which can oftentimes feel scratchy and itchy.
And yes, it'll keep you just as warm, if not warmer.
The properties that Yamamoto are made with creates exclusive closed cells, making it a extremely durable neoprene.
Not to mention its lighter, and dries significantly faster than normal neoprene.